Oftentimes, when spirits show themselves to me, they have some pretty interesting ways of getting my attention. This was certainly the case when I once saw a spirit riding a horse on a summer afternoon in central Utah.
It all started when my family and I were helping a friend build a treehouse on his 200-acre property. My husband, Shiloh, is a builder, and he often helps friends with recreational projects like this on the weekends. When we arrived, we found that our friend had set up a nice canvas tent for us to stay in. We spent a lovely evening with our friends reminiscing and catching up.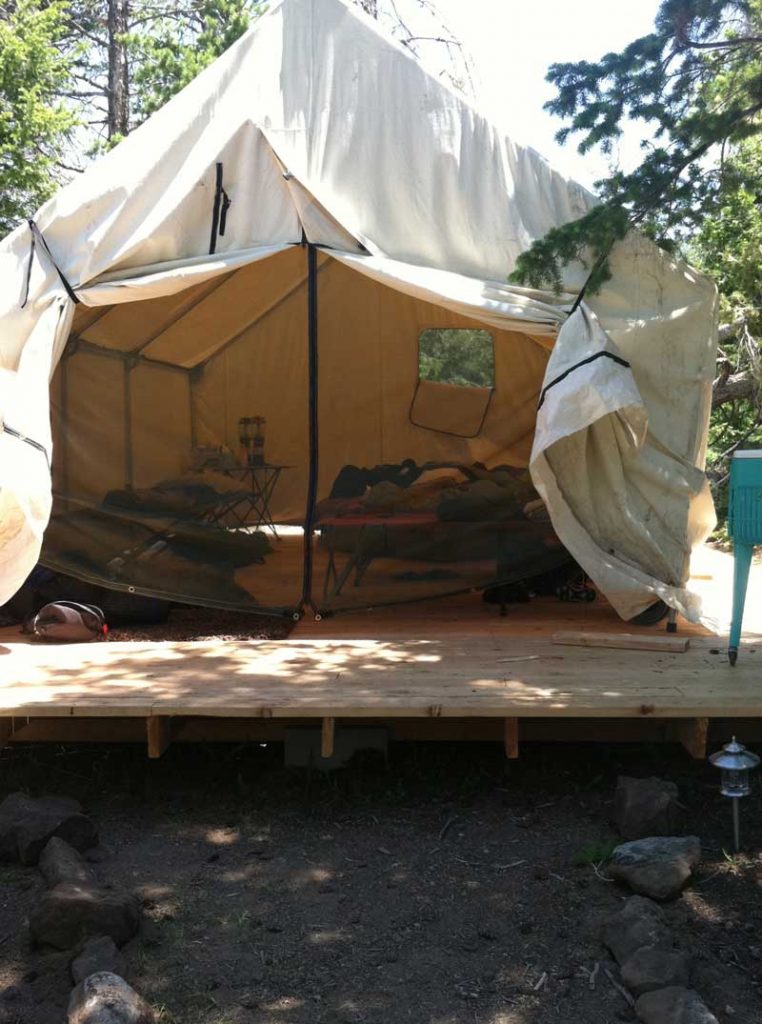 The next morning, Shiloh and his friends began building the treehouse, and by nightfall, they had a good portion of the project done. The structure wasn't actually in a tree, but it felt like it was because it sat on the edge of a very steep hillside. The view was absolutely spectacular; when you climbed the rope up to the deck, you could look out over the entire valley, and you could see mountain after mountain covered with beautiful pine trees.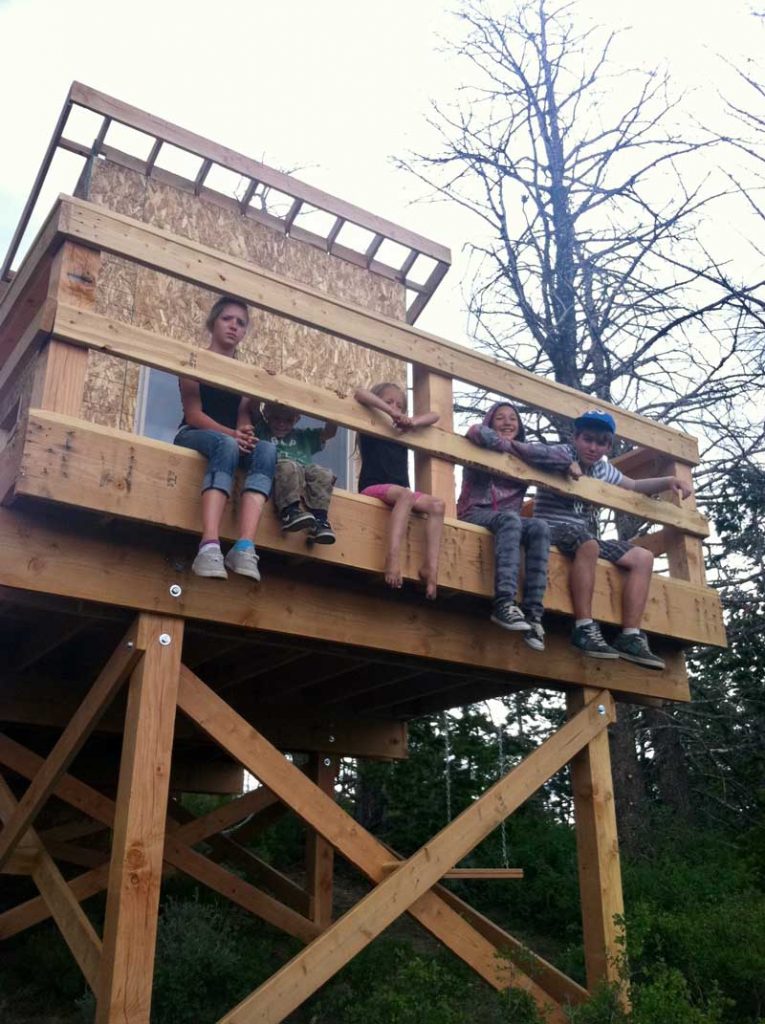 That night, after we spent some time around the campfire with our friends, we retired to bed in the beautiful canvas tent, complete with a wooden floor. However, we didn't get much sleep that night because the wind was howling and the fear of a tree falling and crushing us was always in the back of our minds as we lay there with a mere piece of canvas fabric above us, but we were grateful to emerge unscathed the next day.
The guys got back to work on the treehouse early in the morning, and by the time I walked down there, they already had the roof on—when my husband sets his mind to something, he goes all in. He was just as excited to finish the project as the kids were.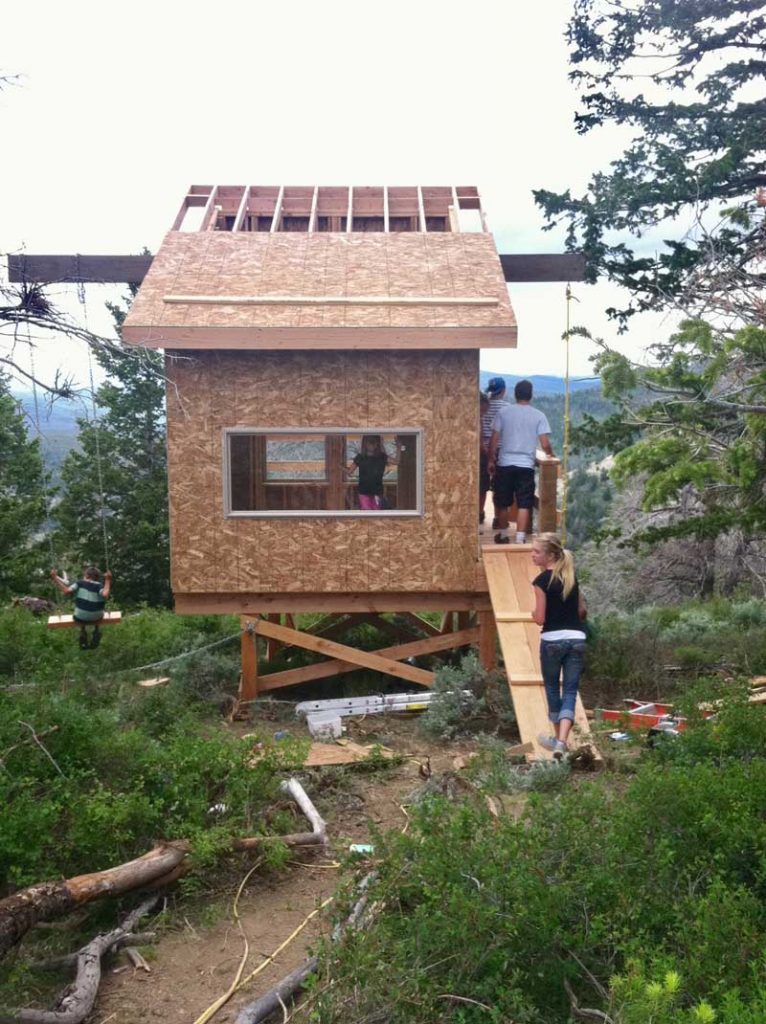 As I was walking around the hillside and looking at the breathtaking view, I noticed the spirit of a Native American chief in a full headdress riding a beautiful white horse. I saw him in full color. The headdress was long with many feathers and ornaments—it was simply stunning.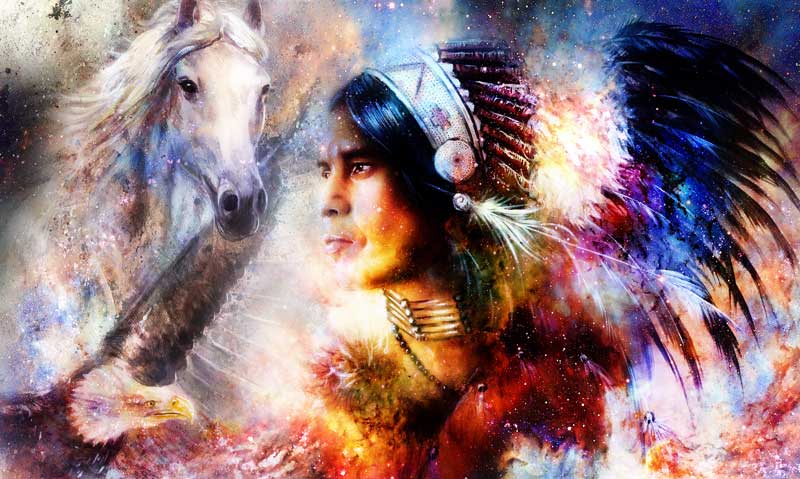 He was probably the most beautiful spirit I have ever seen, and this was certainly the first time I had ever seen a spirit on a horse. I was so thankful for this moment. The spirit of the chief told me that he was there watching over his sacred land. I was worried about the treehouse we were constructing and if it was okay that we were building there. When I asked him about this, he said he was very pleased that we cared for this same beautiful setting and that we loved and appreciated the land.
I was able to share this experience with Shiloh and the others. Of course, no one saw what I saw, but they said they could certainly feel the presence when I told them; we all agreed with the spirit chief; this was certainly the most beautiful spot to look out over the valley.
It is experiences like these when I am so truly appreciative of my gift. It is an incredible honor to have any opportunity to share what it is like in the afterlife. I love knowing that angels are here with us and they care about how we treat this earth and can attempt to preserve it for those that come after us.
Have you felt like you have ever done something for our earth that maybe no one else will ever notice? Well, guess what? Our angels notice! Feel free to post your story in our comments below or email it to healing@michellpowers.com so we can feature it for others to read on our blog page (with your permission, of course)!