February 01, 2019
All Day
The Wholeness Network Live
Join Michell Powers and many amazing speakers at the Wholeness Network Event Live in Salt Lake City, Utah on February 1st at 9 AM. Seating is limited. Tickets are on sale now at www.thewholenessnetwork.com.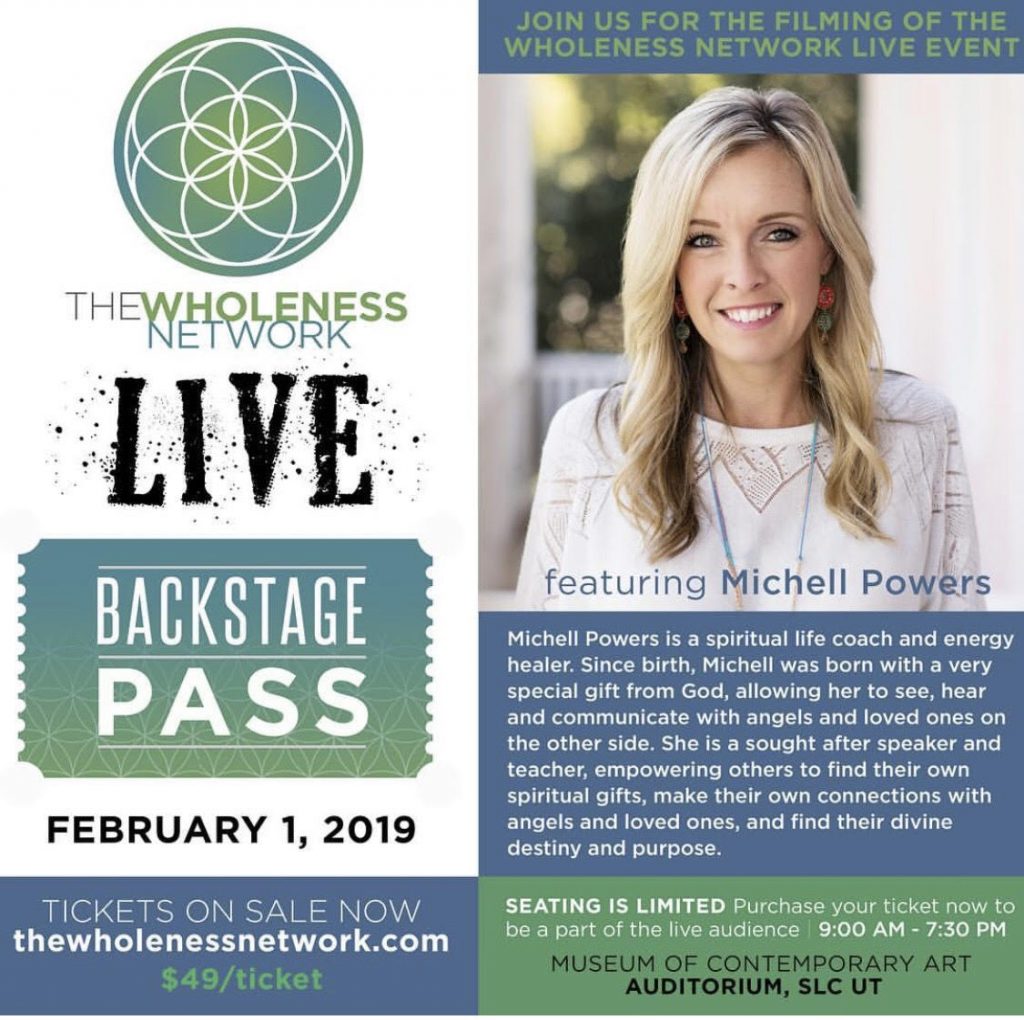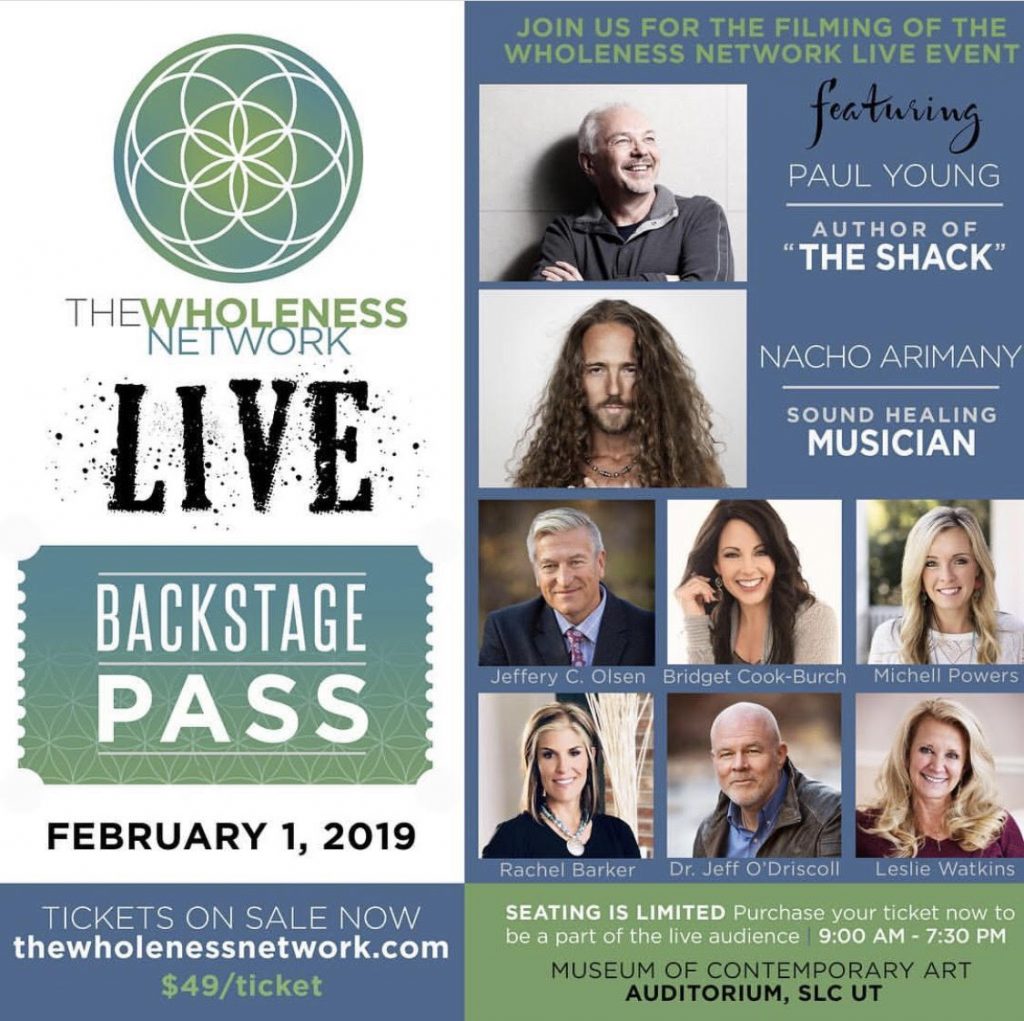 The Mind*Body*Soul Retreat

Event Details
Mind Body Soul Retreats are for anyone wishing to relax, rejuvenate and take some time for yourself away from your busy lifestyle, without stress or external complications. Join us on March 8th & 9th 2019 for a transformative 2-day experience in Farmington, Utah. You won't want to miss it!
We have created a balanced program which will help you reveal areas of your life that may not be serving you and what you can do to heal your mind, body & soul so that you may find happiness and purpose.
We believe we can find deep long-term healing through a combination of holistic practices:
Mindful Meditation
Yoga (suitable for all levels)
Chakras, Crystals and Essential Oils Classes
Sound Bath Therapy
& Inspirational Workshops
Retreat Price: $349 + Lodging
This 2-day retreat includes a chakra, crystal, and essential oil kit, sunrise yoga class, sound healing meditation, 3 wellness classes, and 3 inspiring workshops! Fresh healthy meals will be provided for lunch both days!
*Lodging prices for the one night stay are not included but we are providing a local hotel discount for all attendees. For the discounted lodging price, please call the Hampton Inn & Suites at (801) 451-7999 and mention the Mind*Body*Soul Retreat. See you there!