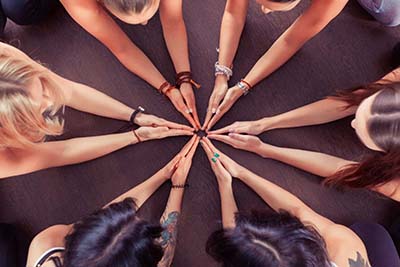 (9 Powerful Online Sessions. This pass is for all 9 Sessions)
$450 ($900 Value)
(Sessions will be held the second Wednesday of each month. If you are not able to attend the live zoom session you will be able to access the recording in your account.)
We have been led to believe that somehow we are separate from the energy of creation. We have been taught that we must work hard to achieve and intuition is gifted to a certain few. After 10+ years I have energy work and intuitive readings, a sad time and time again that every client I worked with had the potential to access any and all gifts they desired, they just didn't know how to access it. More specifically they didn't understand the deeper conditioning that kept them from living out their highest expression. Yeah when given the tools it's easier to return home to the truth each one of us holds. The truth you are seeking is within you. 
You are your greatest healer and clearest channel to Source!
Our body is our direct access to our spirit and our truth. For the next nine months we will deeply connect to the energy centers in and around our body to transform any block along your path and re-connect you with your intuition and activate the purpose you came here to fulfill.
Each Sacred Circle session will have a guided meditation, we will deep dive into each monthly subject, I will share a channeled message each month and end each session with time to share & Q&A! During Sacred Circle please try to find a quiet space away from distractions and have a pen and notebook available to take notes. Here are the subjects we will focus on each month:
9 Powerful Sessions For Deep Inner Healing:
February 9th | The Power of Mother Earth
March 9th | The Power of Connection
April 13th | The Power of Creation
May 11th | The Power Within
June 8th | The Power of Love
July 13th | The Power of Self Expression
Aug. 10th | The Power of Intuition
Sept. 14th | The Power of Divine Guidance
Oct. 12th | The Power of Ascension 
I'm excited for us to gather in an online Sacred Circle each month to dive deeper into her own deep inner knowing and strengthen our connection to the spirit realm and the Divine!
You will receive a zoom link on the day of each event with login information.